How to play Girlfriends 4 Ever
NOTE: You will need Adobe Player to play G4E and a zip extractor.
First make sure that you have completed the download for G4E DLC.01 + DLC.02 for Windows.
After downloading, a zip file will appear. Please follow these steps for installation:
1) You need to extract this zip file. You can do this by Right-Clicking and selecting 'Extract to.…'

2) A new folder will appear:

3) Open this folder and you will find G4E incl DLC1 DLC2 v1-8:

4) When you open this one you will find three icons: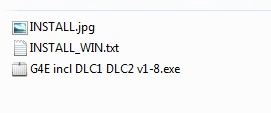 5) Right-Click the .exe file and select 'Open' or 'Run as administrator'.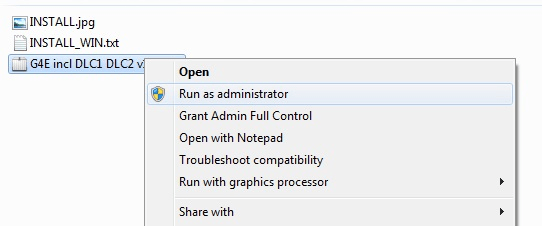 6) If you get a security warning, click on 'Run'.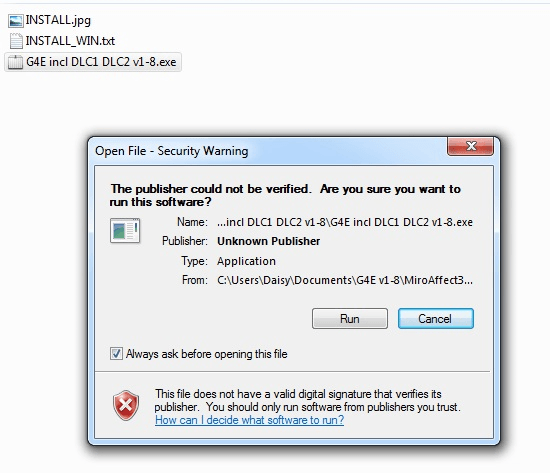 7) The Application Install will start up now. Select a location for the installation and then click 'Continue'.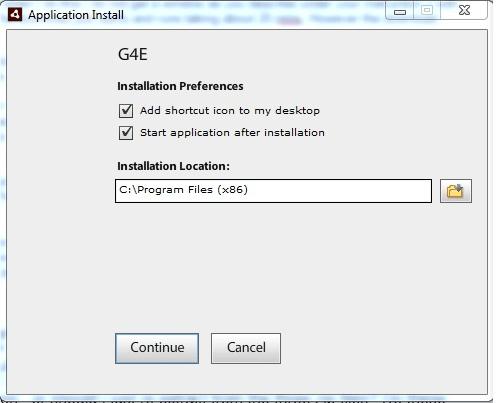 8) G4E will now begin installing.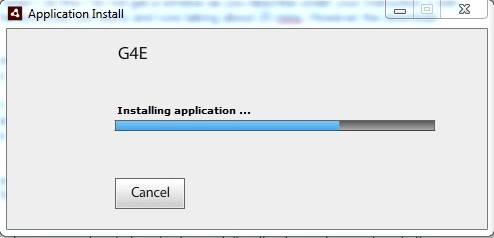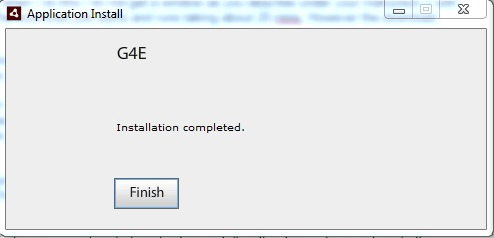 After the installation is completed, you can play!
NOTE: If you experience any issues with getting your copy of G4E to work, please contact [email protected] with your order number and explain the problem you're having.